Wizards Hair Care Products
Lakewood, WA Wizards Hair Spa features the following quality hair care products
John Amico Haircare



Wizards features the John Amico haircare product line.

---
Keune Hair Color Products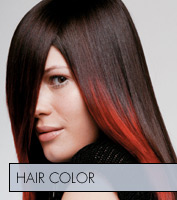 Tinta Color offers an unlimited palette of shades. The added LP 300 color stabilizer protects the integrity of the hair structure. Tinta Color leaves the hair in superb condition with a beautiful shine.
A highly conditioning, permanent hair coloring. Silk protein and Protector LP 300 create softness and shine.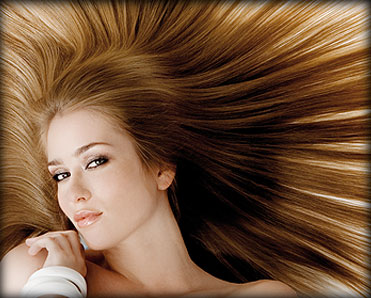 Tinta Color is a cream color with 100% grey coverage. By using the mixing colors, unlimited color shades are possible.
---
Shampoos & Conditioners
HEMPZ
For incredible healthy hair - Pure hemp seed oil and extract is a rich source of essential amino acids and nutrients vital to keratin formation, the principal protein responsible for healthier, stronger hair.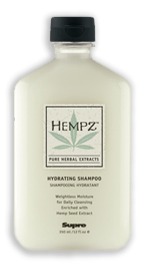 Hemp is quite simply, nature's beauty secret - and the secret is in the seed. Hemp seed oil and extract offer many benefits useful in personal care products.
The reason hemp is so effective is largely because of the essential fatty acids (EFAs) it contains. More than 75% of the EFAs in hemp seed oil are poly-unsaturated fatty acids (PUFAs), known for their excellent emollient and lubricating properties.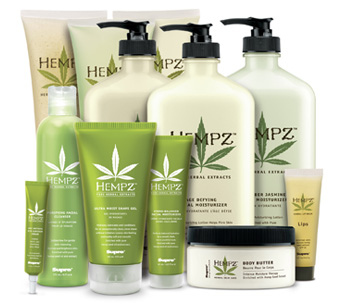 Hemp seed oil contains what is considered to be an ideal ratio of Omega 6 and Omega 3 fatty acids- 3:1, perfectly matching the needs of the human body. In addition to the EFAs hemp seed provides, it is also one of The Earth's richest sources of amino acids. Along with the EFAs, these two components are responsible for keratin formation, the primary protein that gives your hair structural integrity.
---
Conditioners
Hempz Hydrating Conditioner
An ultra-rich, lightweight formula designed to return moisture to stressed hair. Hemp seed oil and extract assist in replenishing moisture lost from styling products, heat styling and environmental stress. Sesame seed oil conditions and adds shine while panthenol, corn oil and wheat and soy proteins replenish vital nutrients, helping leave hair detangled, shiny and manageable.
Hempz Volumising Conditioner
A weightless conditioner utilizing vitamins and proteins to enhance body and fullness. The protective nature of hemp seed oil and extract provide smooth volumized conditioning, leaving hair feeling thick and healthy.