Wizards Partner Links
Lakewood Business Partners
---
The Alexandar School of Natural Therapeutics, Inc. is committed to provide an innovative and creative program in the natural health care field, specifically in the instruction of massage and bodywork modalities and spa certification.
---
Stemp family Chiropractic has been a member of the Lakewood community since 1971. Along with the Lakewood community, Stemp Family Chiropractic has made significant achievements, growth and prosperity.
---
Tuscany Coffee
9528 Bridgeport Way SW, Lakewood, Washington
(253) 584-0204
---
Website of the Fox Island community
---
---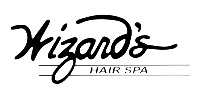 Wizards Hair Spa
5924 Lake Grove St SW, Lakewood, WA 98499
Mark St. Mark, (253) 224-4247
Mark: 253-224-4247


Wizards is on Google Plus


Follow us on Facebook
Wizard's Hair Spa
Copyright 2019
Website Design by Dragonwyck® Web Design L.L.C.



If you have questions or comments about this website,
please contact the Webmaster